Custom Stickers by Las Vegas Labels
Quality Custom Stickers by Las Vegas Labels Page
Custom stickers are a popular and versatile promotional tool that can be used for a variety of purposes, from advertising a business to personalizing items such as laptops, water bottles, and phone cases. They are available in a range of shapes, sizes, and materials, and can be customized with your own artwork or designs to make them unique and eye-catching. Whether you're looking to promote your brand or add a personal touch to your belongings, custom stickers offer a cost-effective and creative solution.
We've got the facilities in-house to make your custom-designed stickers using either laser printing or classic machine printing, on flat sheets or in rolls. Whether you're a proud mom using "She has great taste!" stickers to seal  your daughter's wedding invitations (and yes, such stickers do exist) or you need a static-cling decal for your shop window, we can handle it.
Hit us up at here for more information, or take a look at our Custom Labels page, where you can request a price quote. A consultant will contact you ASAP to help you with your order.
The Advantages of Custom Stickers by Las Vegas Labels
Custom Stickers by Las Vegas Labels
Using custom stickers for products offers a range of advantages for businesses. Firstly, they are a cost-effective marketing tool that can help increase brand recognition and promote products. Custom stickers are versatile and can be placed on a wide variety of products, including packaging, bags, and promotional items, making them an effective way to reach a wider audience. Additionally, custom stickers can be easily customized to match your brand's colors and design, allowing for consistent branding across all marketing materials.
Custom stickers also offer businesses the ability to create unique and memorable designs that can help set their products apart from competitors. By incorporating eye-catching graphics, creative typography, and unique shapes, custom stickers can grab the attention of potential customers and make a lasting impression. Additionally, stickers can be used to convey important information about products, such as ingredients or usage instructions, which can help build trust and confidence in customers.
Finally, custom stickers are easy to produce in large quantities, making them an efficient marketing tool for businesses of all sizes. With the ability to order stickers in bulk, businesses can quickly and easily distribute them to customers and use them in various marketing campaigns. Overall, custom stickers offer a range of advantages for businesses looking to promote their products and build brand recognition.
Get your free samples today!
Etiquettesystems.com, Inc. (Las Vegas Labels)
2051 Pabco Road, Henderson, Nevada, 89011, USA
(702) 568-7453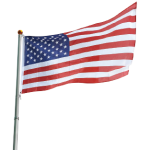 USA Based Manufacturer
located in Henderson, NV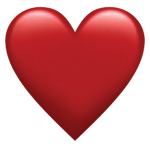 Family Owned & Operated
EST 2008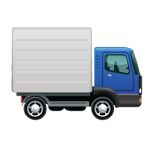 Same Day Shipping
on stocked items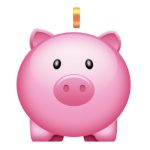 No Minimums
for Custom Orders